Craft Brew Bowl isn't a popularity contest, it's a blind-tasted, swirled, sipped and savored survival-of-the-tastiest competition. Yes, in the Cheer Your Beer round, fans help to push their favorite breweries into the tournament, but even then, there's room for under-the-radar gems.
Once the field is set, though, it's not about the size of your bullhorn or the clarity of your category, it's strictly about quality. We've assembled a world-class panel of palates who will approach your beer with experience, open minds and professionalism.
Feel you've got the cred to be a judge? Drop us a line ... maybe we can find a seat for you at the scoring table.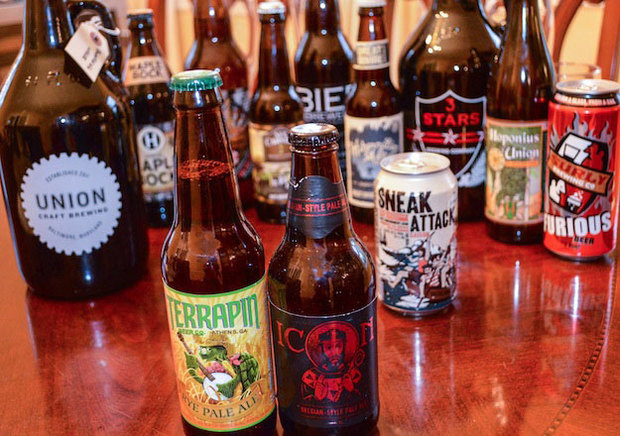 In the NFL, 250+ players are selected over 7 rounds. For Craft Brew Bowl, breweries selected from the Scouting Combine will compete to represent their NFL team in a series of 7 digital, regional and national bouts.
Beers are tasted blind and scored by a cicerone, a sommelier and the attendees. Top beers are re-tasted in a final "2-minute drill" to determine which brewery advances to the next round.
SCORING
Beers are awarded one of the following values:
Extra Point: 1
Safety: 2
Field Goal: 3
Point Spread: 4.5
Touchdown: 6
Touchdown + Extra Point: 7
Touchdown + 2-Point Conversion = 8